On board!
Poland is a country with a rich cultural heritage and a diverse landscape that offers a range of adventure experiences, including sailing. With its long coastline and numerous lakes, Poland is a great destination for sailing enthusiasts of all levels. Here's a rundown of what sailing in Poland is like and what you can expect.
Coastal Sailing
Poland's coastline stretches for over 500 kilometres, offering a range of sailing experiences. The coastline is characterised by sandy beaches, cliffs, and fishing villages, making it a popular destination for sailors seeking a coastal adventure. The northern part of the coast is known for its strong winds, making it a great destination for experienced sailors. The southern part of the coast is more sheltered, with calm waters ideal for beginners. The Baltic Sea, on which Poland's coast lies, is known for its crystal-clear waters and a rich marine life, making it a great destination for diving and snorkelling.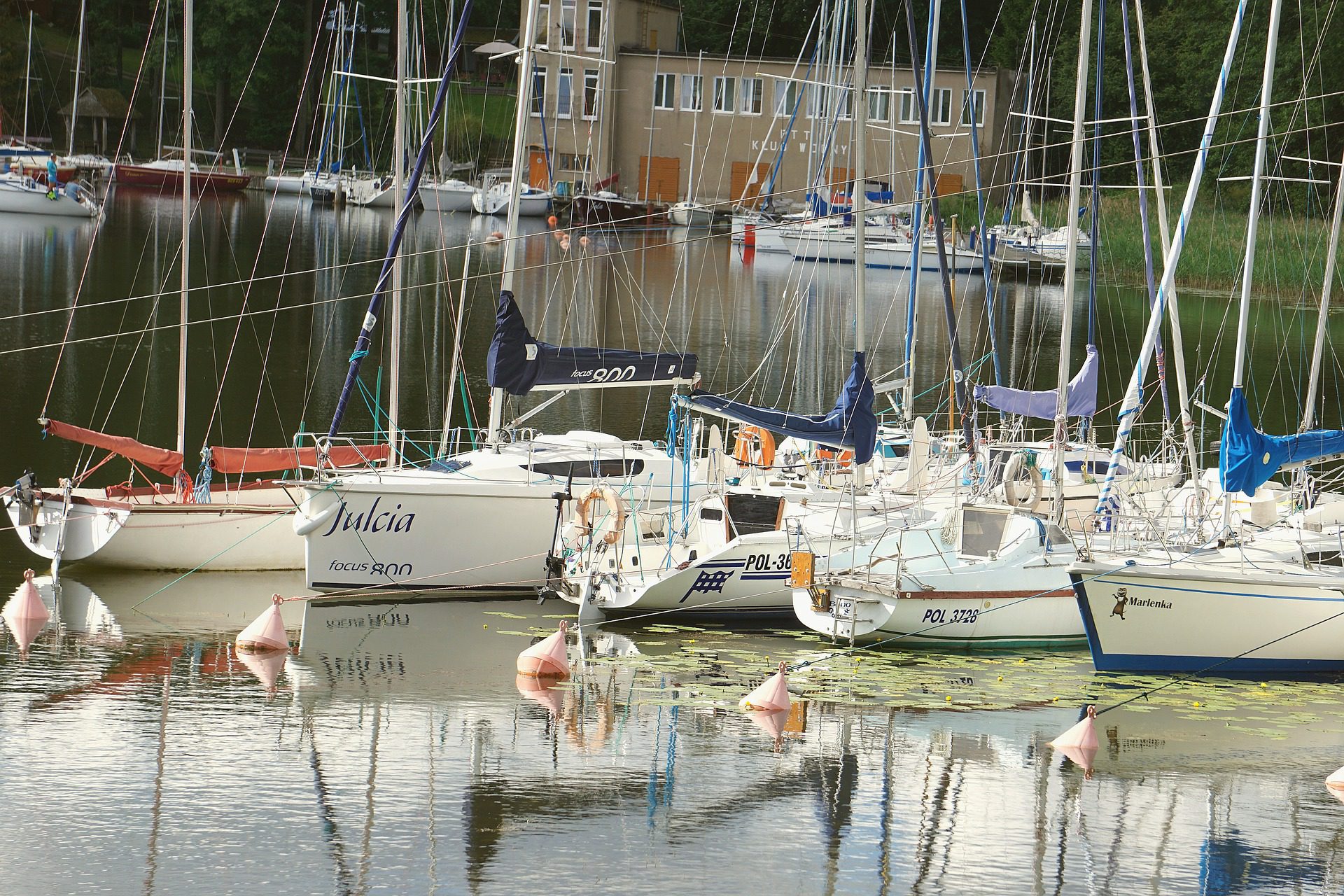 Baltic Sea
Sailing in the Baltic Sea is one of the most popular sailing experiences in Poland. The Baltic Sea offers a range of sailing experiences, including island hopping, coastal sailing, and open sea sailing. The most popular sailing destination in the Baltic Sea is the Gulf of Gdansk, which is home to numerous marinas and offers stunning views of the Polish coastline. Other popular destinations include the Pomeranian Bay, the Szczecin Lagoon, and the Hel Peninsula.
Mazury Lakes
The Mazury Lakes, located in north-eastern Poland, are a popular destination for sailors seeking a freshwater sailing experience. The region is home to over 2,000 lakes, making it a great destination for sailors seeking a variety of sailing experiences. The lakes are surrounded by lush greenery and offer a range of sailing experiences, from leisurely cruises to competitive racing. The Mazury Lakes are also popular for fishing, hiking, and biking, making it a great destination for outdoor enthusiasts.
The Masurian lake land boasts Poland's largest lakes such as Lake Sniardwy (106 sq. km.) with eight islands and Lake Mamry (104.9 sq. km.) with thirty-three islands. The scenic Masuria lakes district in Poland is a place of magical beauty, filled with historical sites and is unsurpassed as a sailing experience.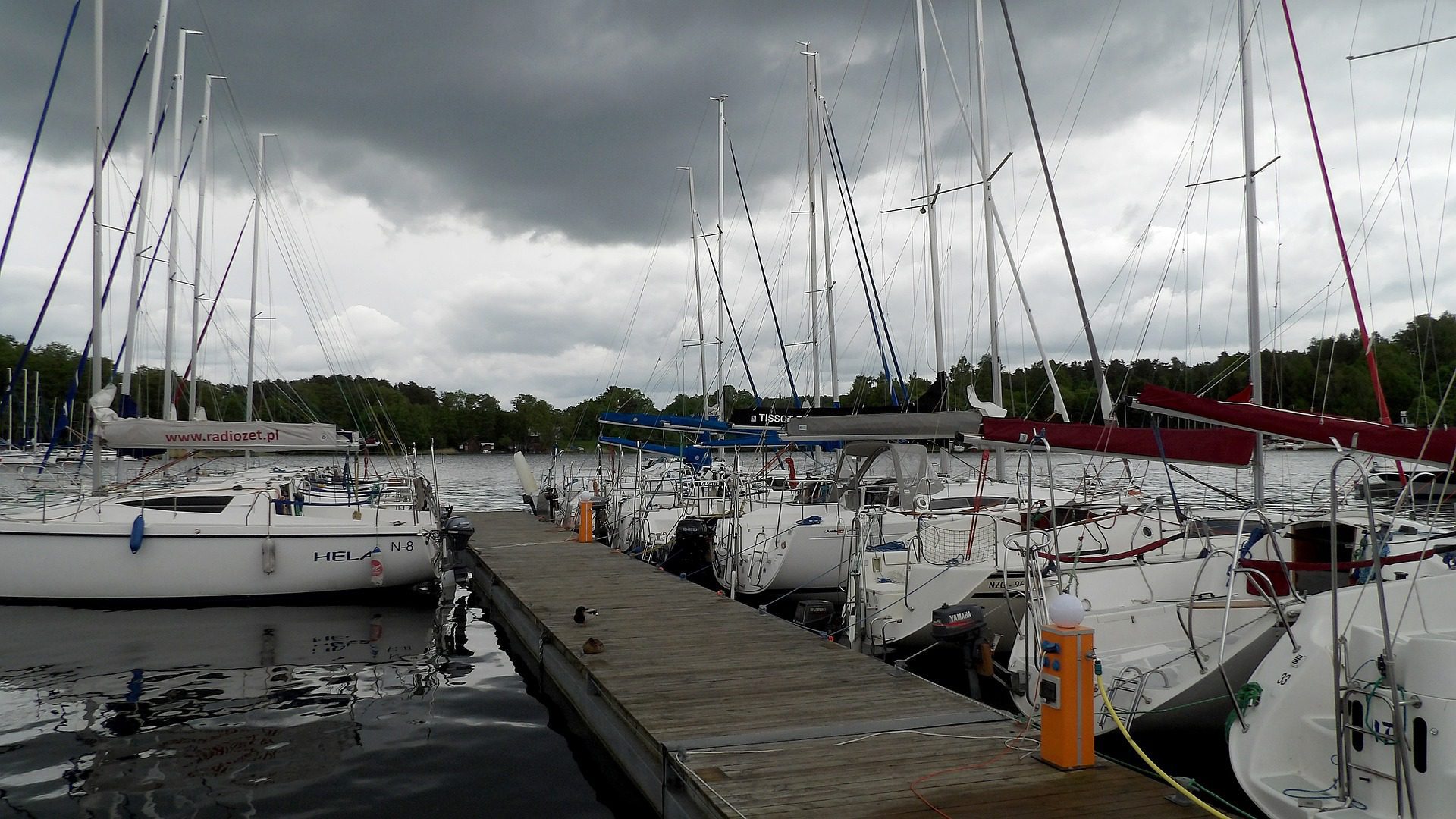 Gdynia
Gdynia can rightfully be referred to as the sailing capital of Poland. Every year a number of events of national, European, World or Olympic scale are held here. this is due to the excellent conditions in terms of both, the wind and the infrastructure.
Local residents and tourists can watch the races while walking along the beach or the promenade (Bulwar Nadmorski) – nearly two kilometres long. They can take part in the numerous accompanying events, like concerts or meetings. The contestants have an opportunity to relax after the competition, while the spectators can meet the chief players of the races.
There are also contests for young, novice sailors, on Optimist class boats. The passion with which they struggle with nature and the competitors in their little, blue-sailed boats is a pure demonstration of vitality and a lesson of coping with adversities for the spectators.
The best yachting facilities are in the marinas at Szczecin, Trzebiez, Leba, Gdynia, Gdansk and Gorki Zachodnie, where there are considerable local sailing communities. There are good marinas in Gdynia, which is municipal and has four yacht clubs, and in Gdansk on Motlawa River in the city centre.
Sailing Culture in Poland
Poland has a rich sailing culture, with numerous sailing clubs and organisations throughout the country. The country has produced some of the best sailors in the world, with many of them competing in national and international sailing competitions. The Polish sailing community is friendly and welcoming, making it easy for visitors to join in on the fun. Additionally, the country hosts a number of sailing events and festivals throughout the year, including the Mazury Sailing Festival and the Baltic Sail.
Ice sailing
In wintertime the lakes and canals of north-eastern Poland turn into huge, flat and snow-covered ice fields. Over two thousand lakes of different acreage plus hundreds of rivers and canals are situated in that region. The Sniardwy, Mamry, Niegocin, Beldany and Nidzkie are the largest lakes.
In the north-western part of the country there are also many lakes that freeze over in wintertime; however, they are not so large as those in north-eastern Poland. The artificial water bodies by the dams in southern Poland freeze as well.
Very popular with sailors in summertime, all these natural and artificial lakes offer excellent conditions for iceboating in winter. Fans of ice sailing can find in Poland all they need: huge ice-covered areas and strong winds that allow them to reach great acceleration.
In conclusion, Poland is a great destination for sailing enthusiasts seeking a range of sailing experiences. With its long coastline, numerous lakes, and rich sailing culture, the country offers a unique and unforgettable sailing experience. The stunning natural scenery, friendly sailing community, and range of outdoor activities make sailing in Poland an experience not to be missed.
For detailed tourist information about Poland, please visit our travel partner, the Poland Travel Agency.
---