The Kashubians – Welcome to Kashubia
Kashubia is a region located in northern Poland, known for its rich cultural heritage, picturesque landscapes, and unique language. This area, which stretches from the Baltic Sea coast to the Masurian Lakes, has a long and fascinating history that has shaped its culture, traditions, and identity. Among larger cities, Gdynia contains the largest proportion of people declaring Kashubian origin. However, the biggest city of the Kashubia region is Gdańsk, the capital of the Pomeranian Voivodeship and the traditional capital of Kashubia.
The total number of Kashubians varies depending on one's definition. A common estimate is that over 300,000 people in Poland are of the Kashubian ethnicity. The most extreme estimates are as low as 50,000 or as high as 500,000.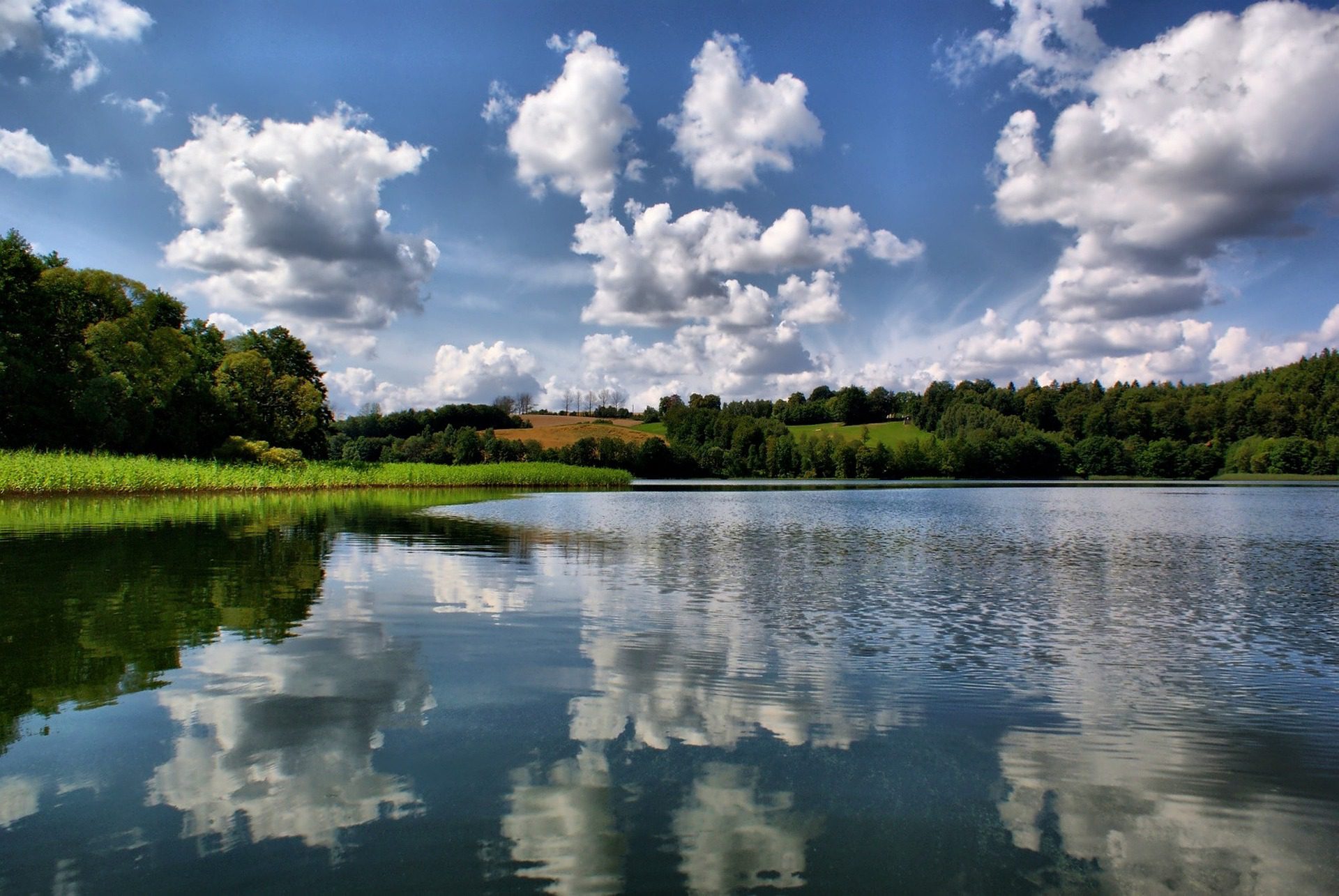 Language
One of the most distinctive features of Kashubia is its language, which is a Slavic dialect with its own vocabulary, grammar, and pronunciation. While Polish is the official language of the region, Kashubian is still spoken by many residents and is recognised as a regional language by the Polish government. This language is just one of the many ways in which Kashubia stands out as a unique and vibrant place.
In 2005, Kashubian was for the first time made an official subject on the Polish matura exam (roughly equivalent to the English A-Level and French Baccalaureat). Despite an initial uptake of only 23 students, this development was seen as an important step in the official recognition and establishment of the language.
Today, in some towns and villages in northern Poland, Kashubian is the second language spoken after Polish, and it is taught in regional schools.
Since 2005 Kashubian enjoys legal protection in Poland as an official regional language. It is the only tongue in Poland with this status. It was granted by an act of the Polish Parliament on January 6, 2005.
Lakes, forests, and beaches
The region's natural beauty is another major draw for visitors. Kashubia is home to several stunning lakes, forests, and beaches, making it a popular destination for outdoor enthusiasts. The Wdzydze Landscape Park, for example, offers visitors a chance to explore the region's diverse wildlife and plant life, as well as take part in activities like hiking, kayaking, and fishing. The Kashubian Switzerland is another popular spot for outdoor recreation, with its rolling hills, lush forests, and picturesque valleys.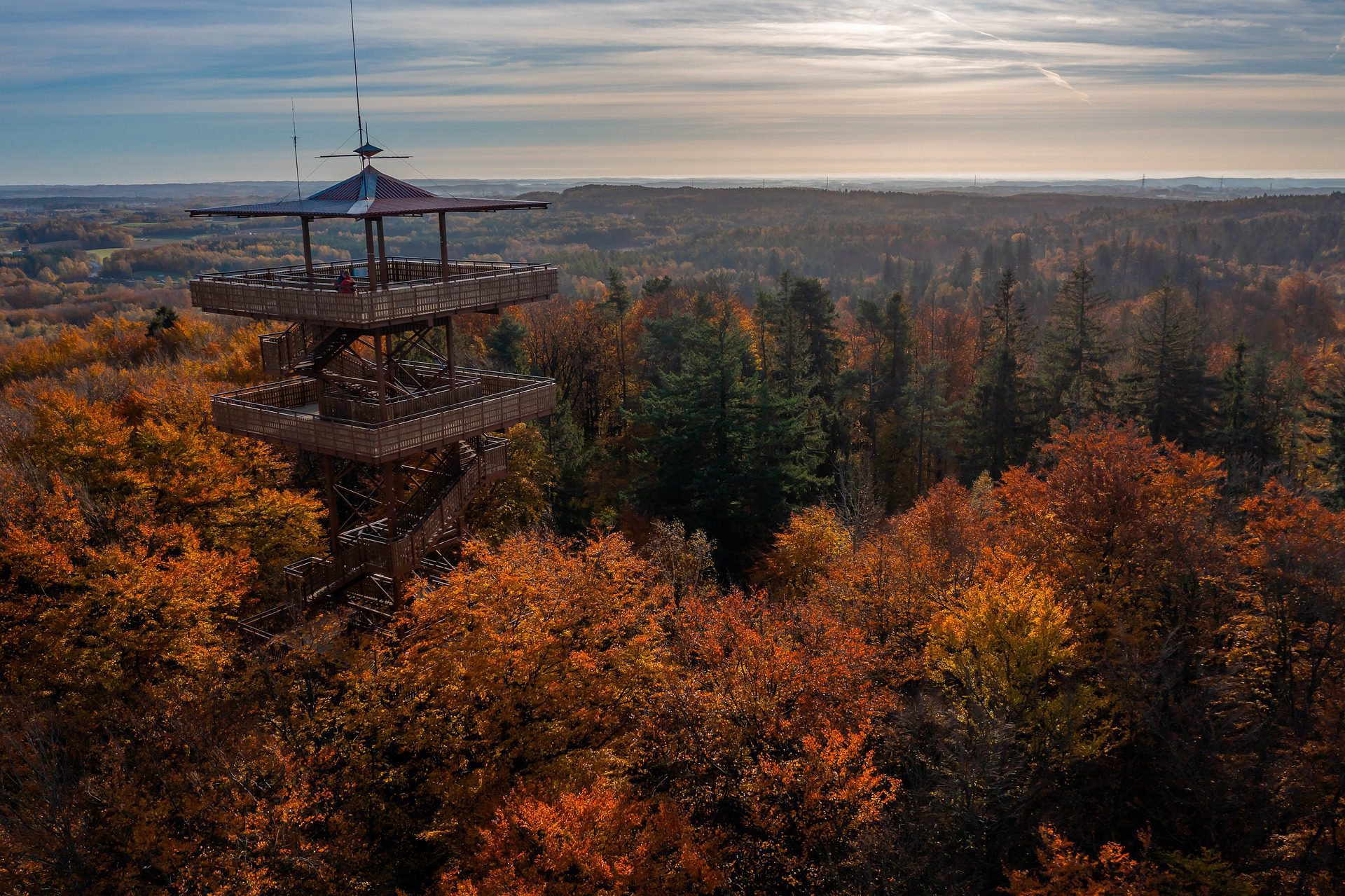 Cultural heritage
Aside from its natural beauty, Kashubia is also known for its rich cultural heritage. The region has a long and storied history, with roots dating back to the medieval period. Over the years, Kashubia has been influenced by a variety of cultures and traditions, including Polish, German, and Scandinavian. This has resulted in a unique blend of customs, music, and cuisine that is unlike anything else in Poland.
Folk art
The Kashubian culture is particularly notable for its distinctive folk art, which includes intricate embroidery, woodcarving, and pottery. Visitors to the region can explore several museums and galleries that showcase these traditions, such as the Kashubian Ethnographic Park in Wdzydze Kiszewskie and the Museum of Kashubian Pottery in Chmielno. These venues offer visitors a chance to learn about the history of the region and see some of its most beautiful works of art up close.
Tourist Attractions
Kashubian Ethnographic Park: At Wdzydze Kiszewskie is an outdoor museum of traditional Kaszubian buildings, founded in 1906. The buildings were collected from the region, lovingly restored and furnished and set up as a folk village. Perhaps some of them were abandoned by the Kaszubs as they left to look for a new life overseas. In the area of 22 hectares there are approximately 40 buildings: 7 farmyards, 2 manor houses, 5 cottages, 4 nobleman houses, a village school with a classroom, a church, a sawmill, a windmill and a smithy.
Centre for Education and Regional Promotion in Szymbark: Danmar is a timber house builder and is dedicated to the preservation and promotion of Kashubian culture. They have on exhibit new and old solid timber houses, even a church, a replica underground bunker as used by the partisans during WWII (Gryf Pomorski), an 'upside down' house and a restored steam train as used to transport people to the camps in Siberia. They have the longest plank of sawn wood in the world. It was cut from a Douglas fir measuring 36.83m and can be found in the Guinness Book of Records. Many Polish celebrities were involved in the sawing including Lech Walesa. It is well worth a visit.
Parowozownia (steam locomotive museum) at Koscierzyna: The open air railway museum at Koscierzyna displays a huge collection of steam locomotives and railway stock, dating back to 1929, and documents the development of the railways in the region. You are free to climb onto these huge engines and even ride on a working steam train!
Sand dunes at Leba: Nearby is the Smoldzino and Slowinski National Park, covering more than 18,000 hectares of dune, forest, water and peat environment, and sand-bars separating lakes Lebsko and Gardno from the sea. Here shifting dunes, which can reach a height up to 120m (400 feet), leave wilderness behind them; and one can feel as though in a real desert, Poland's Sahara, with sand all the way to the horizon.
Hel Peninsula: The sandy Hel Peninsula, 35 km long, is a unique natural and landscape attraction and some call it the longest pier in Europe. The whole of the Hel Peninsula is incorporated into the Seaside Landscape Park (Nadmorski Park Krajobrazowy). On the Hel Peninsula there are the seaside resorts of Kuznica, Jurata and Jastarnia. At it's furthest point is Hel, a well known fishing port, and the seat of a fishing museum, as well as a reminder of the last Polish bastion in the September 1939 fight with the Nazi invaders.
Malbork Castle: Malbork is the mightiest ot the Teutonic Knights' fortresses and the capital of their independent state until returned to Poland at the end of the 15th century. It consists of the Upper Castle, the Middle Castle and the Palace of the Grand Master surrounded by common walls and a moat. The main gate has been reconstructed with its portcullis. Inside there is a museum with many artefacts and a great collection of amber jewellery and figures. You may visit either with a group or by yourself. If you want to take pictures, you need to buy a special ticket.
Bytów Castle: The castle was built by the Teutonic Knights at the end of the 14th century. It is now fully restored, part is a hotel, part is the Museum of Kashubia. Here you may see many examples of fine local art and embroidery.
Chmielno: The Museum of Kashubian Pottery of the Necel family in Chmielno is a showcase of the art of pottery making. Under a master's expert eye, you can even make your own clay pot!
Kashubian Regional Museum in Kartuzy: will introduce you to some of the intricacies of Kashubian domestic, cultural and religious traditions. Kashubians are a very ancient ethnic group of Slavonic Balts. They resisted polonisation for centuries but regard themselves as Poles. After the partitions of Poland, despite systematic germanisation, the Kashubians maintained close ties with Poland. They did not lose their identity, historical heritage or original culture.
The Kaszubski Landscape Park: attracts nature lovers with its nine nature reserves featuring beautiful Pomeranian beech forests and rare specimens of flora and fauna. The Radunia River Gorge, with the river flowing like a mountain stream through a deep ravine, is one of the park's most attractive views. The striking beauty of the area is the result of the activity of continental glaciers, which carved out deep valleys and created the rivers and lakes.
Ostrich Farm at Garczyno: It was the first Ostrich farm in Poland, founded in 1993. The ostrich count is about 100. You get the chance to taste the scrambled egg made from the ostrich egg, and you can have a ride on the back of camel. There is also another ostrich farm in the village of Wandowo.
Stone Rings Reserve in Wesior: It's at the cemetery Gotów. There are about 160 graves and four stone circles dating from the beginning of AD. Supposedly, this place influences people and gives them unforgettable impressions.
Kwidzyn: It is worth visiting the 14th century castle and cathedral complex located there, as well as the Recreational Grounds of Milosna (a beautiful complex of buildings dating back from the early 20th century). Here you can also see a mini-Zoo for children. Moreover, while in Kwidzyn, you can enjoy the numerous town attractions, such as: restaurants, sala s, discos, etc.
Anthem Museum: About eight kilometres east of Kościerzyna is the small village of Będomin. There is the 18th century court which is surrounded with a park of three hundred years old linden and oaks. This court has belonged to Józef Wybicki's family for many years. The museum has been open since 1798, and it's the only Anthem Museum in the world.
Sianowo: features a wooden church built in 1816.
Wiezyca: a viewing tower offering fantastic views and three ski slopes.
Szymbark: where you can enjoy horse and cart rides and where sleigh rides are organised (snow permitting!)
Golubie: very famous for its beautiful botanical gardens.
In conclusion, Kashubia is a region that is steeped in history, culture, and natural beauty. Whether you are interested in outdoor recreation, folk art, or unique linguistic traditions, you will find plenty to see and do here. With its friendly people, stunning landscapes, and rich cultural heritage, Kashubia is a must-see destination for anyone traveling to Poland.
For detailed tourist information about Poland, please visit our travel partner, the Poland Travel Agency.
---